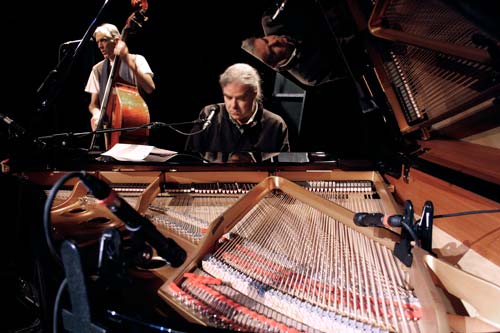 JOHN SHEARD NEWS
John Sheard's music is now available to purchase as downloads at Zunior.com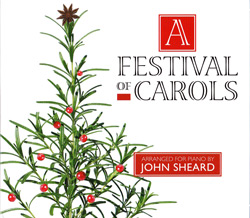 A Festival Of Carols
14 carols for the Yuletide
arranged for piano by John Sheard
More details coming soon.

You can find out more about the record here.
You can purchase a physical or digital copy at MapleMusic.comor from John directly.
---
LIVE DATES
John Sheard Presents
"The Great Reunion"
Presenting a concert with John Sheard, pianist and Tour Music Director of CBC's Vinyl Cafe, teams with guitar wizard Wendell Ferguson and Terra Hazelton at the Aurora Culterual Centre in Ontario.
Aurora Cultural Centre link

The Aurora Cultural Centre proudly presents Canada's favourite pianist John Sheard, of CBC's The Vinyl Cafe fame. Cooking up a series of 3 concerts featuring some favourite headline performers, plus a guest bassist and John at the keys, these promise to be memorable musical evenings.

For tonight, John invites legendary guitarist and bon vivant Wendell Ferguson for a memorable evening of music virtuosity, musings and plenty of laughter.

John Sheard Presents "The Great Reunion"

2013/14 3-Concert Series

Friday, October 4, 2013- with Russell deCarle of Prairie Oyster
Friday, January 24, 2014- with Wendell Ferguson, guitar
Friday, March 21, 2014- with Terra Hazelton

Tickets:
$25 in advance, or $30 day of concert
The Best Deal - $70 subscription for all 3!

8 pm start | General Admission seating | Cash Bar

Don't miss this York Region exclusive!
http://auroraculturalcentre.ca/events/?eid=486
---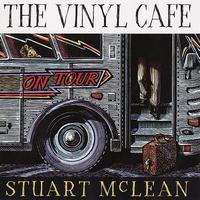 Vinyl Cafe
John will be joining the CBC's Vinyl Cafe on their annual Christmas tour this year. More dates and details here.
---
WATCH
Stuart McLean and John Sheard - Singing a Satirical review of 2013
https://www.youtube.com/watch?feature=player_detailpage&v=PWY5Qd6KE7o
---
LISTEN
Listen to John's tribute to Barbara Budd, co-host of CBC Radio One's As It Happens
Free MP3 dowload: Bye Bye Barbara Budd - version 1
Free MP3 dowload: Bye Bye Barbara Budd - version 2
Questions or comments?